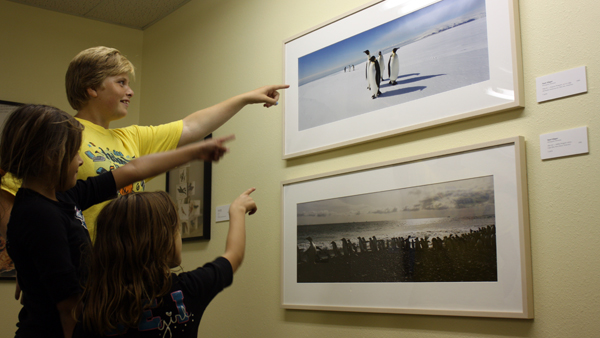 The Library in cooperation with the Prairie Rose Art Association hosts art exhibitions to expose residents to new art forms, to foster creativity, inspire curiosity, and to provide exhibition opportunities for the region's artistic community.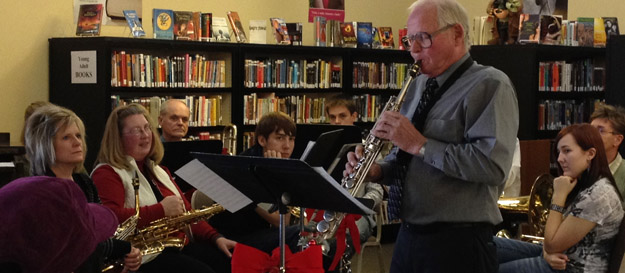 Th Library has a XXX square foot gallery space with nearly 120 linear feet of wall space available. A classroom for workshops is also available. Exhibition in the library is no cost to the artist, however we do ask for 30% commission for all sales.
How to Submit a Portfolio for Consideration
Please include the following. Submissions are accepted in the hard copy and electronic formats.
Cover Letter expressing your specific interest in showing your work at the Library.
Work Samples – five (5) to ten (10) images of your current work. Hardcopy or electronic. If electronic, jpeg files: 300 dpi, 8" in either direction, each files should be labeled with your name and the title of each piece. If submitting a website, please use URL of specific work/gallery you intend to submit.
Inventory List – Please include your name and contact information at the top of the page, and list, in the following order: title of each piece, dimensions, medium, year, retail value.
Artist Statement.
Bio and Resume of selected exhibitions.
When a Submission is Accepted
The Library will install the exhibit and produce a label for each piece of artwork listing title, medium, and date. The library does not print prices on artwork labels but will provide a price to patrons upon request.
The Library will publicize the show via posters, radio ads, and social media.
The Artist will provide the library with digital images for use in promotion of the exhibition.
The Artist will provide the library with a resume/biography, artist's statement, and a list of titles and prices.
The City Library will provide an exhibition agreement to be signed by the artist and a library representative.
The Artist will sign a City Library exhibition agreement.
If artwork is two-dimensional, the work must be wired and ready for hanging.
The library provides a locking display case for small three-dimensional works.
All artwork will remain on exhibit for the duration of the show.
The library may choose to sponsor an opening reception, artist's workshop, or presentation during the run of the exhibit.
For additional information, contact the Library at (701) 523-3797.
Upcoming events:
Youth Art Show
Tri-State Art & Photography Show
Art From The Heart